Maggie Aderin-Pocock
British Broadcasting Corporation (BBC) • Space Scientist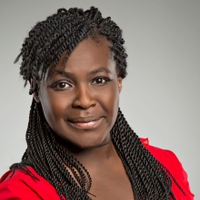 Dr Maggie Aderin-Pocock MBE is a space scientist, broadcaster and author who has a passion for presenting science to a general audiences and demonstrating that you 'don't need a brain the size of a small planet' to understand, participate in and enjoy science and that space truly is for everyone,
Maggie studied at Imperial College where she obtained a degree in Physics and a PhD in Mechanical Engineering. Since then she has spent much of her career making novel, bespoke instrumentation in industrial and academic environments, ranging from hand held land mine detectors to an optical subsystem for the James Webb Space Telescope.
She has worked on project to better understand climate change including the recently launched ESA Aeolus satellite, which measures wind speed in the Earth's atmosphere with the aim of better weather and climate change predictions..
Maggie is the founder of Science Innovation Ltd, a company designed and run to further share her love of science. Through this she conducts "Tours of the Universe" and other public engagement activities. To date she has reached over 300,000 school children and adults around the world engaging them with the incredible wonders of space.
Events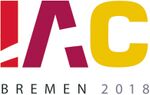 International Astronautical Congress 2018
1–5 October 2018
Bremen, Germany
Participation: