Maheen PARBHOO
Research Institute for Innovation and Sustainability (RIIS) • Innovation Analyst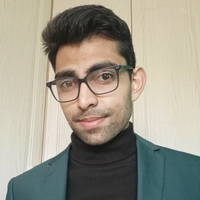 Maheen is an Innovation Analyst at the Research Institute for Innovation and Sustainability (RIIS), where he is playing a leading role in the organisation of the 2023 Africa Earth Observation Challenge- a programme that consists of an open innovation challenge, a pitching den, and incubation support for founders of viable space technology start-ups across Africa.
Prior to his time at RIIS, he spent two years as a graduate student researching a novel proof-of-concept electric micropropulsion system. Recently, Maheen completed serving a two-year term as the SGAC's National Point of Contact (NPoC) for South Africa. During his tenure as NPoC, he has served on multiple organising committees for regional space generation workshops across Africa and South America.
He is currently a member of the African Subcommittee on the IAF Administrative Committee on Connecting Emerging Space ecoSystems (IAF-ACCESS). In 2022, he was awarded the SGAC Global Rising Stars Award to attend the Space Generation Congress and International Astronautical Congress (IAC) in Paris. Maheen holds a bachelor's degree in Astrophysics and a master's degree in physics (specialising in experimental plasma physics), both from the University of Witwatersrand.
Events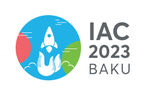 International Astronautical Congress 2023
2-6 October 2023
Baku, Azerbaijan
Participation: