Maria Cristina FALVELLA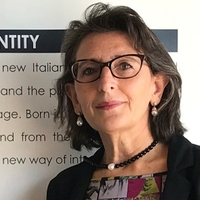 Maria Cristina Falvella is a published astrophysicist with 30 years of experience in space science and leading space programmes. She has been appointed General Inspector of the Italian Space Agency and President of E. Amaldi Foundation.
M.C. Falvella studied and taught at Sapienza University of Rome and the ENS in Paris. Her activity ranges from space programs to industrial policy dossiers. Former Chair of the Industry Policy Committee of the European Space Agency, she represented Italy in discussions over the space agenda at the highest level in Europe, contributed to building international collaborations and brought forward young talents in the space sector.
Events