Matjaz Vidmar
Gateway Earth Development Group, The University of Edinburgh • Chairman and Policy Lead & Lecturer in Engineering Management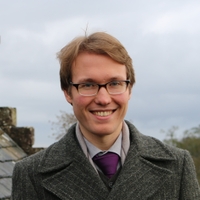 Matjaz Vidmar is a PhD student in Science, Technology and Innovation Studies at the University of Edinburgh and at the Royal Observatory Edinburgh in Scotland, UK.
He is an (astro)physicist by training, specialising in astronomy instrumentation, with further degrees in Social Science, examining science evaluation, innovation and economic growth. In his doctoral research, he is deploying ethnographic methodology to study high-tech innovation in the Space Industry, focusing on emerging networks, knowledge transfer and changes to new product development processes, in particular looking at recent (»New Space«) developments in previously peripheral countries, such as Scotland and his home country, Slovenia. His research is linked with applications in science policy and business incubation, for instance by working in close partnership with the innovations arm of the UK's Science and Technology Facilities Council.
Additionally, he is involved in several international initiatives and projects to develop the future of Space Exploration and Industry, such as serving as the Policy Lead for the Gateway Earth Development Group and as an Assistant Editor at the Journal of Astrosociology. He is also a university lecturer, a student mentor and tutor, and an award winning science communicator, with projects delivered in several countries and in leading science and arts venues.
You can find more about Matjaz, his work, and how to get in touch, at: www.roe.ac.uk/~vidmar.
Events

International Astronautical Congress 2021
25-29 October 2021
Dubai, United Arab Emirates
Participation: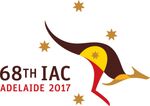 International Astronautical Congress 2017
25-29 September 2017
Adelaide, Australia
Participation: