Matteo EMANUELLI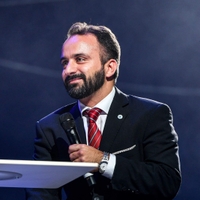 Matteo Emanuelli works as Senior Systems Engineer at GomSpace, a leading provider of turn-key solutions using nano- and microsatellites. Matteo is the technical manager for several programs in GomSpace, spanning from advanced in-orbit demonstration spacecraft to a LEO constellation aiming to provide tracking and surveillance for aircraft and ships. Matteo has received his master degree in space engineering at Politenico di Milano, in Italy.
Before joining GomSpace in Denmark, Matteo has worked for HE Space in the Netherlands and for the Université de Picardie Jules Verne, in France. Matteo has also contributed to the International Association for Advancement of Space Safety supporting ADMIRE study, to quantify the risk for aviation coming form space debris and meteoroids.
Matteo is Chair of Space Generation Advisory Council (SGAC), a global, non-governmental Organisation and professional network which brings the views of students and young space professionals to the United Nations, industry, academia and space agencies. He has been involved in SGAC since 2011 in various roles: National Point of Contact for Italy, Co-Lead of the Space Safety and Sustainability Project Group and Regional Coordinator for the Europe. Through SGAC, Matteo joined IAF's activities participating both in technical and administrative committees.
Events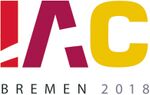 International Astronautical Congress 2018
1–5 October 2018
Bremen, Germany
Participation: