Mia BROWN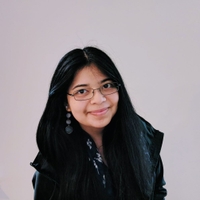 Mia Brown is a space policy and research professional with a background in international government affairs. She is currently a Research Associate at the Space & Aeronautics Boards of the U.S. National Academy of Sciences (NAS) in Washington, DC. In this role, she supports consensus-building activities, focusing her time on encouraging discourse among today's most challenging topics across different communities within the international and private space sectors. This includes expanding the conversations beyond traditional boundaries and building platforms for diverse stakeholder engagement, leading to cross-disciplinary approaches for addressing the intersections of space exploration and policy.
Mia is also widely involved in promoting programs for early career individuals and young professionals. She was the primary point of contact for two projects that engaged young professionals in furthering their understanding of space science and policy. First, the Astro2020 Decadal Survey Early Career Focus Session was the first workshop of its kind to solely focus on early career involvement in the Decadal Survey process and will pave the way for similar workshops for future decadal surveys. Second, Mia helped bring early career individuals to the Space Studies Board's annual Space Science Week meetings, which gave young professionals a seat at the table with members of the senior space science community. Mia also supports the boards by mentoring participants of the Lloyd V. Berkner Space Policy Internship Program and the Christine Mirzayan Science & Technology Policy Graduate Fellowship Program. With each new cohort of interns and fellows, she provides mentorship and guidance on the National Academy of Sciences and on space policy.
Mia has interned and worked for various organizations including NASA, Arianespace, the UN Office for Disarmament Affairs, the Federal Communications Commission, the Space Policy Institute at The George Washington University (GWU), and the U.S. Department of State. Mia has remained focused on civil and defense policy issues, including international space cooperation, space regulation, and international treaty engagement and implementation. From 2014 to 2015, Mia was the Managing Editor of the International Affairs Review Journal (print edition).
Prior to joining the NAS, Mia received a masters degree in International Science & Technology Policy, focusing on international space policy, from the Space Policy Institute at GWU. She also holds a masters degree in Historical Studies from University of Maryland, Baltimore County (UMBC), where she focused on the intersection of technology and foreign policy and completed a thesis on 20th century space diplomacy. She holds a bachelor's degree in political science from UMBC, and has worked and studied in several countries across Europe and Asia.
Events

International Astronautical Congress 2019
21-25 October 2019
Washington, United States
Participation: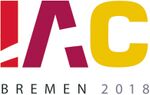 International Astronautical Congress 2018
1–5 October 2018
Bremen, Germany
Participation: