Michael BRETT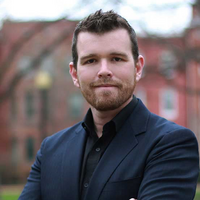 Michael Brett has been leading contributor to Australia's international engagement in the aerospace community since 2002, when he first attended the Space Generation Advisory Council's annual conference, alongside the World Space Congress in Houston. He has since worked with SGAC and in his professional work to assist young professionals in increasing their engagement in the space sector.
Volunteering with SGAC, Michael has been active in a number of roles within the oraganisation, culminating with a two-year term as Co-Chair in 2010 and 2011. His work internationally with SGAC and in the Australian space community has helped contribute to the increased participation of students and young professionals in the IAF through the creation of a scholarship program which supports young Australians' participation at IAC.
In his work as Chief Operating Officer of Aerospace Concepts, one of Australia's leading systems engineering design firms, Michael is responsible for managing daily operations and the delivery of projects across the company, as well as leading technical efforts in probabilistic safety analysis for aerospace vehicles.
He has contributed to eight IAF papers, including a publication in Acta Astronautica on commercial spaceflight safety analysis, focusing on commercial spaceflight safety analysis using new techniques in modelling and simulation.
Michael moved to Washington D.C. in 2013 to established Aerospace Concepts' presence the U.S. market through a strategic partnership with The Tauri Group, a space industry analysis and strategic consulting firm. Supported by both companies, he is currently leading a commercial quantum computing research program through a unique collaboration agreement with Lockheed Martin. The agreement provides Aerospace Concepts access to a D-Wave Two quantum computer to undertake applied research in complex systems analysis and apply the work to the space sector.
Michael has also been a key strategy and development architect for the bid to host IAC 2017 in Adelaide, Australia and also serves on the Executive Council of the Space Industry Association of Australia, contributing to the continued development of the Australian commercial space sector.
Events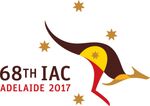 International Astronautical Congress 2017
25-29 September 2017
Adelaide, Australia
Participation: