Michael Lohnert
Boeing HorizonX • Investing Director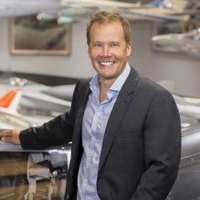 Michael Lohnert as Investing Director for Boeing HorizonX Ventures identifies and invests in startups from around the world that are developing revolutionary concepts and business models. Lohnert is current board member or board observer with C360 Technologies, Gamma Alloys, Cuberg, Myriota, and Aylstor, a peta-scale computational storage company among others in the HorizonX Ventures' portfolio.
Prior to his current role, Lohnert was a senior strategist for the Boeing Company responsible for emerging business opportunities, corporate strategy, and mergers & acquisitions and partnerships. He was also program manager and instructor for Boeing's enterprise strategy training course. Outside of Boeing, Lohnert is on the board of directors of Pasadena Angels, ranked by Forbes as a top ten angel investor group, a cleantech startup, and director emeritus for a financial services firm.
Prior to Boeing, Lohnert was director of energy investments for a private equity group where he invested in the alternative energy, natural gas, and electrical generation sectors, as well as led turnarounds of portfolio investments. He was also involved in the acquisition of several operating companies that bolstered the group's ability to maximize the returns of its portfolio. Lohnert has held strategy and M&A responsibilities for a specialty chemicals division of a major oil company and while living in Zürich, a global financial services company. He has also worked on a foreign currency trading desk and the treasury group for a Fortune 500 utility.
Lohnert received his MBA from the Fisher College of Business at the Ohio State University where he concentrated in Investment Management and Strategy. His bachelor degree is also from Ohio State with dual majors in Finance and a Real Estate Finance. Lohnert also has also completed programs at the Massachusetts Institute of Technology Sloan School of Management, the Swiss Federal Institute of Technology, the Swiss Banking Institute at the University of Zürich, and University of California Haas School at Berkeley.
Events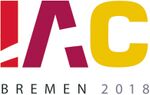 International Astronautical Congress 2018
1–5 October 2018
Bremen, Germany
Participation: