Michael Suffredini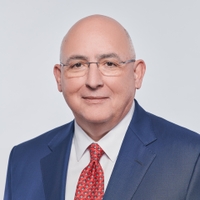 A key leader in the success of humanity's first permanent foray off of the Earth – the International Space Station – Michael Suffredini is one of the world's few and foremost authorities on the development and operation of space stations. Known colloquially throughout the space industry as simply "Suff," he assembled and heads a world-class team of experts at Axiom developing history's first commercial destination in orbit to realize the vision of a thriving home in space that benefits every human, everywhere.
Suff finished a decorated 30-year career at NASA by serving as its International Space Station Program Manager from 2005 to 2015. In that time, he oversaw the development and operation of the 460-metric ton, permanently inhabited international orbiting laboratory. He led the transition of the 15-nation ISS Program, the largest international peacetime project in human history, from completion of assembly to research and commercial utilization. He previously held several ISS Program roles and, prior to that, was Assistant Manager of the Space Shuttle Program.
The list of numerous awards conferred upon him include the President of the United States' Rank of Meritorious Executive and Rank of Distinguished Executive, NASA's Distinguished Service and Outstanding Leadership medals, the National Air and Space Museum Trophy, and the Yuri Gagarin Medal. He is an aerospace engineering graduate of the University of Texas.
Events