Michaela Gitsch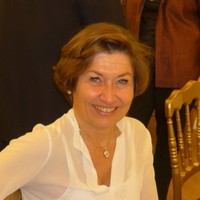 Michaela Gitsch joined the Austrian Space Agency in 1986 and has worked ever since in space administration. Today she is responsible for communication, education and outreach at the Aeronautics and Space Agency of FFG.
In this function she acts as Austrian ISU Liaison Officer for students interested in attending the ISU programmes. She is member of the ESA Advisory Committee on Education and acted as Chairperson of this committee during the years 2008 and 2009. She is the Austrian delegate to the Advisory Communications Committee of ESA.
She has been organizing the Summer School Alpbach since 1986 and acts as Summer School Director since 2010.
She led the work package Education & Outreach of ERA-STAR Regions, a network & research programme within the EU Framework Programme during the years 2006-2009.
Events