Michal KUNES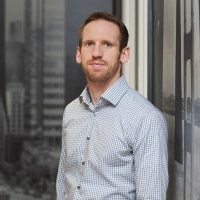 Michal Kunes has been involved in the space industry for more than six years. He holds two Master's degrees. Michal studied Business Administration and Management at the University of Economics between 2008 and 2013, and Aerospace Systems at the Czech Technical University between 2013 and 2016. This unique combination of education helps him to close the gap that often separates technical and business professionals in the space sector.
He is currently working as a Project Manager at the European Space Agency's Business Incubation Centre in Prague (ESA BIC Prague). His aim is to inspire entrepreneurs to turn space-connected business ideas into commercial companies and to provide them with technical expertise and business development support. Between 2012 and 2017, Michal worked as a consultant at the Czech Space Office. In that position, he sought to develop space activities in the Czech Republic and to provide Czech organizations with information on international space programs.
He is also active as a volunteer, supporting and inspiring other young people to get involved in space projects, competitions and other activities. Between 2014 and 2018, he served as the National Point of Contact for the Czech Republic and later as the Scholarships Coordinator and also as a member of the Executive Council at the Space Generation Advisory Council (SGAC). As National Point of Contact, he acted as a communication channel between Czech students and young professionals and SGAC. As Scholarships Coordinator, he was responsible for running all scholarships and competitions and communication with sponsors and partners. Furthermore, in 2015, Michal established the Czech Space Network. This platform connects Czech students and young professionals interested in being involved in space activities, enabling them to communicate, meet and work together.
Since 2014, Michal has been actively contributing to the activities of the International Astronautical Federation (IAF). He currently serves as a member of the Workforce Development and Young Professionals Programme Committee, the Space Education and Outreach Committee and the Entrepreneurship and Investment Committee. Previously he was also a member of two more committees, the International Project/Programme Management Committee and Knowledge Management for Space Organisations Committee.
Events