Nasr Al-Sahhaf
International Moon Day Group • Chair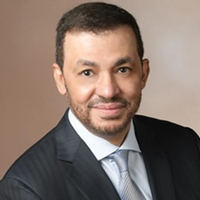 Dr. Nasr Al-Sahhaf has over 30 years of practical experience ranging from Academic and Scientific Research to Government and Diplomacy, culminating in 2019 with the post of advisor to the Royal Private Affairs in the Kingdom of Saudi Arabia. Additionally, he is an active member of Global Expert Group on Sustainable Lunar Activities (GEGSLA), and serves as chair for the Responsible Governance sub -group. He was Co-Principal investigator for one of the largest projects at the time at NASA/Ames Research Center in California, resulting in the optimum design for windows (Contributions of Windows and Isovists to the Judged Spaciousness of Simulated Crew Cabins) in what later became known as the cupola in the International Space Station.
Dr. Al-Sahhaf proudly represented his country at the UN Committee for Peaceful Uses of Outer Space (COPUOS) in 2008, and established the National Space Geodesy Center, KACST in 2009. Realizing that the Middle East was devoid of any GPS-like system of its own, Dr. Al-Sahhaf then set out to establish 16 Continuous Operating Receiver Stations (CORS) at less than 500 km apart (as phase one of three to culminate in a total of 66 CORS) and was the principal investigator for (COGNET) the first of its kind project in the region. Also, under his supervision a team of engineers and technicians was able to successfully build a much-needed atomic clock in-house, thus, reviving the Saudi Arabian Laser Ranging Observatory (SALRO).
In 2005 Dr. Al-Sahhaf established the GIS Center within the Commission for the Development of Mecca, Medinah, and the Holy Sites, and served for 2 years as its director. Prior to that he served as Assistant Professor at the Space Research Institute in Riyadh. Dr. Al-Sahhaf holds several scientific degrees including one in business management from St. Martin's, three in engineering, two from University of Washington, Seattle, as well as a PhD in Geography from the University of California, Santa Barbara, 2000, and was a graduate of the inaugural class of the International Space University at MIT in 1988.
Events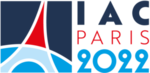 International Astronautical Congress 2022
18-22 September 2022
Paris, France
Participation: