Neil MASTERSON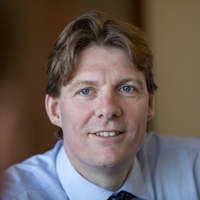 Neil is the Chief Executive Officer of the global communications company OneWeb. He joined the company in October 2020 to lead it through the next phase of its growth under the new joint ownership of the UK Government and Bharti Global Ltd.
Before joining OneWeb, Neil spent over 20 years at Thomson Reuters in a number of roles, ultimately ending as co-COO of the global news, information and software group. In this leadership position he was responsible for over $6bn of revenues and oversaw 20,000 staff, ensuring both the profitability and overall business performance of the business across all of its marketing, digital, commercial operations, technology, cyber, and content functions.
During his career at Thomson Reuters Neil has built up an impressive track record of delivering outstanding operational results involving M&A/divestitures (20 in total), rapid scaling of services, cost take-outs (close to $1bn saved at enterprise level), organisational restructuring, and talent upgrading in senior executive roles.
Neil's most notable achievements during his stint as COO included: the successful reframing of Thomson Reuters' enterprise strategy; the leveraging of emerging technology and digital within the business; the delivery of new capabilities to add industry-leading data and content to the company's offer; and, the integration of 300 disparate businesses following a decade of acquisitions into one common culture and lexicon - all ultimately helping to deliver growth in market share that drove $8bn of value creation for shareholders.
Neil has also served in a number of independent senior advisory roles, including on the board of the financial information company Refinitiv and on the board of advisors for the global technology company IBM.
Before joining Thomson Reuters, Neil spent 10 years at KPMG. He has a BA in Geography from University College London and is a Chartered Accountant.
Events