Nicolas Chamussy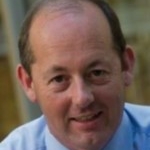 Nicolas Chamussy became Executive Vice President Space Systems in the Airbus Defence and Space Division on 1st July 2016.
Prior to assuming this position he was the Chief of Staff to Airbus Group CEO Tom Enders since July 2012.
He served as Head of Mission Air Systems leading UAV programmes in the former EADS Cassidian Division from 2008, and was the Automated Transfer Vehicle (ATV) Programme Manager for the former Astrium space Division from 2004 to 2008. From 2002 to 2004, Chamussy was Director of Ground Infrastructure for Astrium and started with the Group in 1999 as Director of the Satellite Business for EADS in Paris.
Nicolas Chamussy began his career in 1992 as an engineer on space matters at Phillips Laboratory ( US Air Force). He went on to work for France's Direction générale de l'armement (DGA) as a Deputy Programme Manager for reconnaissance satellite in 1993, followed by positions as an Advisor to the French Minister of Defence and as Deputy Head of Bureau at the French Ministry of Finance.
Nicolas Chamussy holds degrees from École polytechnique, École Nationale Supérieure de Techniques Avancées, and Institut d'Etudes Politiques de Paris.
Nicolas Chamussy, born in July 1967, lives in Toulouse, is married and has 3 children.
Events