Nicolas GAUME
Space Cargo Unlimited • Co-Founder & CEO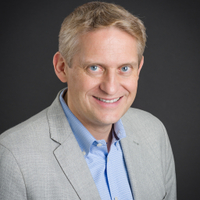 Nicolas Gaume is a serial entrepreneur and a long time space enthusiast.
He is the Co-founder & CEO of Space Cargo Unlimited, a European space operator focused on unleashing in the immense potential of in-space manufacturing for Earth. Space Cargo Unlimited lead mission WISE, the first comprehensive LOE research program on the future of agriculture and viticulture on a climate changing Earth.
He is also the Executive Chairman and Co-founder of Orbite, operator of the Spaceflight Gateway Complex to open in 2024 in the USA: an astronaut training complex offering luxury accommodations, dining and recreation for commercial astronauts, their friends and families.
Since he was 19, Nicolas founded or co-founded nine startups in multiple fields: gaming, web services, B2B trading, mobile and social apps publishing, software development tools, children book publishing, consulting services.
In addition, Nicolas Gaume is actively involved in his family luxury real estate and hospitality activities, located on the Bay of Arcachon, France and has executive responsibilities at Microsoft, leading strategic partnerships for Azure space, the company's comprehensive set of technologies and services for the space industry.
French-born, Nicolas is living in Bordeaux (France). He was previously based in Seattle (USA).
Events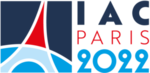 International Astronautical Congress 2022
18-22 September 2022
Paris, France
Participation: