Niels WIELAARD
Satelligence • Chief Executive Officer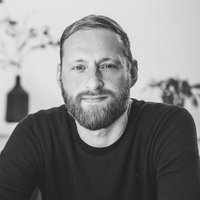 Niels is Satelligence's founder and co-director. He is determined to make a meaningful impact measuring progress with satellite-based analytics, with a focus on more sustainable agri-commodities. Niels received his MSc in Forestry with a specialization in Remote Sensing from Wageningen University in 2003.
He is an expert on satellite-based forest, agriculture, carbon, and water monitoring solutions. Working in tropical commodity production landscapes for over 20+ years, he was the technical advisor to the European Commission on the implementation of the EC Renewable Energy Directive, an invited member of the RSPO Working Group on GHG emissions and an expert on Monitoring Reporting Verification systems for REDD+.
A retired competitive swimmer, he enjoys exploring the forest with his kids, cycling and snowboarding.
Events

The Global Space Conference on Climate Change 2023
23 May-25 May 2023
Oslo, Norway
Participation: