Ntoshane MOHLAMONYANE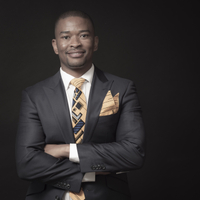 Mr Ntoshane "Ntosh" Mohlamonyane has over 15 years of professional experience in strategic projects, business advisory and communications, business development and leadership with private sector companies and public sector organisations. He worked as a Business Development Executive for EY Africa for over 5 years before he moved to the UK in 2015.
During his time in the UK, he worked as a Business and Management Consultant for several businesses that were based in London and had clients in Europe, Africa and the Middle East. As a result of his Management Consultant work Ntosh won the award for 'Rising of the Year 2017' award at a business awards ceremony hosted by the South African Chamber of Commerce UK in London. After winning the award, he was nominated to be appointed as an Executive Member of the South African Chamber of Commerce UK.
Later in 2017, Ntosh was nominated as a mentor to one of the Queen's Young Leaders 2017, an initiative established by The Queen Elizabeth Diamond Jubilee Trust, in partnership with The Royal Commonwealth Society and The University of Cambridge's Institute of Continuing Education.
Ntosh is now the Strategic Manager to the CEO at SANSA. He has a Master of Business Administration (MBA) which was focused on international business. He is an alumnus of the International Space University in France, Strasbourg.
Prior to joining SANSA, he was Head of Strategic Delivery for Africa at UK Government's Department for International Trade (DIT) where he was responsible for the development and implementation of a multi-year Trade and Investment strategy across African markets. He led and managed the collaboration and partnerships with government stakeholders and private sector organisations located in both the UK and across Africa as strategic partnerships in the delivery of the DIT's strategic plan.
In spare time, Ntosh loves travelling, charity work and spending time with his family.
Events

International Astronautical Congress 2021
25-29 October 2021
Dubai, United Arab Emirates
Participation: