Octave DE GAULLE
Octave de Gaulle enrolled in Paris ENSCI-Les Ateliers (the Advanced National School of Industrial Creation) and carried on his studies at the Politecnico in Milan and the Köln International School of Design (Cologne).
Since his graduation, Octave de Gaulle has dedicated himself to the design and study of objects and environments that accompany humans in space. He measures the gap between how we imagine life in space to be, and the crude reality of the existing installations. To this end, he decided to find a design agency that aspires to find the ideal forms that would allow us to really live in space, and not just to survive there. In 2015, he created Spade Agency, together with British designer Matthew Sindall. Their first client is the Champagne company G.H Mumm.
After three years of research including several Zero-G flights onboard Novespace's Airbus A310, G.H. Mumm unveiled Spade's invention in September 2018: Mumm Grand Cordon Stellar, a bottle of Champagne for Space. The project was awarded several design prizes (including a Red Dot design award) and is currently under further development with French Space agency CNES.
Octave de Gaulle's work on space design has had international media coverage and has been featured in solo exhibition « Civiliser l'Espace » in 2015 at Bordeaux Museum of Decorative Arts and Design, and in 2019 « Renversant » exhibition, at Bordeaux Cité du Vin.
Events

International Astronautical Congress 2021
25-29 October 2021
Dubai, United Arab Emirates
Participation: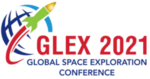 The Global Space Exploration Conference 2021
14-18 June 2021
St. Petersburg, Russia
Participation: