Olga STELMAKH DRESCHER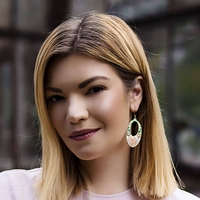 Dr. Olga Stelmakh-Drescher is an international space lawyer, NewSpace advocate and space environmentalist – shaper of the Space Sustainability Goals and social responsibility for space activities concepts. She holds the position of Director of Business Development and International Affairs at the International Institute of Space Commerce and is a member of the World Economic Forum Global Future Council on Space Technologies. In addition to this, she is the Assistant Executive Secretary and Head of the Board Election Committee at the International Institute of Space Law.
Dr. Olga has an extensive background in space matters, having worked in the space sector for more than 15 years, including seven years of governmental and parliamentarian engagement (European Space Agency, Ukrainian Space Agency, Parliament of Ukraine, and German Aerospace Center). She has become noted as a lawyer with strong business, diplomacy and policy background, working around the globe, combining public service with academic work and legal practice.
Academically, an alumna of Paris-11 Institute of Space and Telecommunication Law and International Space University, Dr. Stelmakh-Drescher holds a Doctorate in International Law specializing in Space Sustainability and Security, two Master of Laws (LLM) degrees, and two Master in Business Administration degrees. She pursued her Postdoctoral degree at McGill Institute of Air and Space Law where she coordinated an International Study on the Global Space Governance and was one of its lead drafters. Additionally, she was a visiting scholar and research associate with the George Washington University Space Policy Institute. She has also completed a number of professional development and leadership programs, including the Legislative Fellowship Program (U.S. Department of State), Public International Law Course (The Hague Academy of International Law), Training for International Diplomats (German Ministry of Foreign Affairs), Intellectual Property Law Course (WIPO Academy) and International Arbitration Course (ICC Arbitration).
In 2013, she was honored with the IAF Emerging Space Leaders recognition award, in 2015 – with Secure World Foundation award and in 2017 – with Space Generation Leadership Award. For the past five years she was a judge of the regional rounds of the Manfred Lachs Space Law Moot Court Competition.
Dr. Olga is a member of many high-profile professional groups, sits on several boards and committees, including the IAF Space Economy Committee and Entrepreneurship & Investment Committee. In her personal capacity she also acts as a space strategy development and implementation adviser to several governments.
Dr. Stelmakh-Drescher is a frequent speaker at many international space fora (United States, Europe, Middle East and Asia-Pacific), chaired and moderated number of panel discussions. She places a lot of emphasis on leadership, knowledge-based society, inclusiveness and empowerment of the next generation, serves as mentor to many and is an often lecturer on issues of space sustainability and security, NewSpace and global space governance. Dr. Olga publishes extensively on space-related topics.
Events
Participation