Oliver Juckenhoefel
Airbus Defence and Space • Senior Vice President On-Orbit Services and Exploration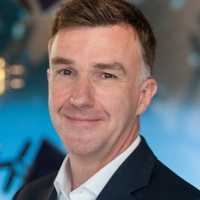 Oliver Juckenhoefel is in charge of the On-Orbit Services and Exploration activities within Airbus Defence and Space and is also Head of the company's Bremen Site (Germany). He has held these positions since 1st November 2016. His responsibilities include the European contribution to NASA's Orion program, operation and utilization of the International Space Station's Columbus Module and the development of innovative robotic servicing solutions for Space Infrastructure.
He became Head of the ATV and ORION ESM Programs within Airbus Defence and Space (formerly Astrium GmbH) in October 2013. Previously, he was COO/CTO of Atlas Elektronik (Germany/UK), a leading provider of sonar systems and autonomous underwater vehicles (AUV). From October 1996 until July 2009, he held different positions within the Airbus Group and its preceding companies, both in Germany and in Italy, where he was responsible for the Galileo pathfinder mission of the Joint Venture Company Galileo Industries.
Oliver Juckenhoefel holds German nationality and has a Doctorate Degree in Aerospace Engineering from the University of Stuttgart, Germany. Specialising in Fluid Dynamics, he was awarded a one year research scholarship at the Illinois Institute of Technology, Chicago, USA and was also a recipient of the "Werner-von-Siemens-Ring Foundation" Award to Young Researchers for his work in the field of Satellite Control by Autonomous Systems. He is the author of various papers and patents. Oliver Juckenhoefel is married and has two children.
Events

International Astronautical Congress 2019
21-25 October 2019
Washington, United States
Participation: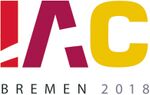 International Astronautical Congress 2018
1–5 October 2018
Bremen, Germany
Participation: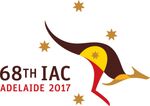 International Astronautical Congress 2017
25-29 September 2017
Adelaide, Australia
Participation: