Olivia GAMEZ HOLZHAUS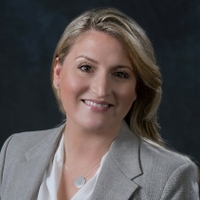 Olivia Gamez Holzhaus is the Founder and CEO for Rhodium Scientific, charged with advancing the company's biotech commercialization strategies within the low Earth orbit economy. Olivia oversees science, engineering, and QA strategies at Rhodium Scientific to ensure discoveries made in microgravity translate into products utilized by regulated consumer, manufacturing, and life science industries. Ms. Holzhaus' company is an official Commercial Services Provider to multiple national laboratories, including the International Space Station (ISS). She led the creation and implementation of Rhodium Scientific's Quality, Industry-Compatible (QuIC) Space Process, a trade secret process ensuring industry-standard quality controls are incorporated into spaceflight missions allowing for reproducibility and standardization for biotech and biomanufacturing investigations.
Olivia Gamez Holzhaus has over 20 years in research and applied life science fields, has served in Scientist and Sr. Engineering positions with advanced research organizations and Fortune 500 companies, and holds an advanced Management of Technology degree specialized in delivering high-fidelity research and programmatic results at the speed of business. Currently, she on the Board of Advisors for the Global Entrepreneurship Network-Space (GEN-Space), the International Space Safety Foundation (ISSF), the College of Science and Engineering for Texas State University, Generación STEM Workforce Advisory Council at Texas State University, and ISS National Laboratory's Biomanufacturing in Space Working Group. For fun, Olivia serves as Rear Commodore for Galveston Bay Cruising Association (GBCA), having competed in over 30 sailing regattas and is defending class champion for the 2021 GBCA Women's Regatta.
Events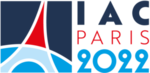 International Astronautical Congress 2022
18-22 September 2022
Paris, France
Participation: