Pacôme REVILLON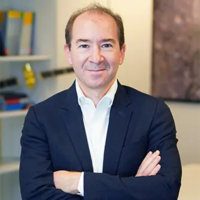 Pacôme Révillon is Chief Executive Officer of Euroconsult, based in Paris, France. In his 18 years working in the sector, Pacôme has led Euroconsult's strategy and operations and consults with high-level clients, particularly in satellite broadcasting, communications and finance.
Under his management, the company has experienced a continuous expansion internationally, and has strengthened its position as an international reference on the strategic, economic and financial aspects of space activities.
His work experience includes positions with the DLR in Germany and Thales in France. He holds a graduate engineering degree in Telecommunications & Space from SUPAERO and a Master's Degree in Economics from DESIA.
Events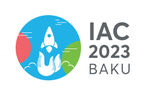 International Astronautical Congress 2023
2-6 October 2023
Baku, Azerbaijan
Participation: