Patrick HAMBLOCH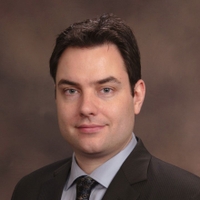 Patrick Hambloch is an aerospace systems engineer with more than a decade of experience in multi-disciplinary engineering and research. In multiple capacities he has led diverse teams of space professionals, scientists, and engineers from several countries.
He is currently working as research engineer at the Rotorcraft Systems Engineering and Simulation Center at the University of Alabama in Huntsville. In that position he supports experiments on the International Space Station, in the field of Airborne Science, and other engineering projects.
Between 2009 and 2015 Patrick worked at the Microgravity User Support Center (MUSC) of the German Aerospace Center (DLR) in Cologne, Germany. At the MUSC he led a team of engineering and science professionals for the operations of the Materials Science Laboratory (MSL), a science payload onboard the International Space Station. During his time at DLR, the enthusiastic MSL team successfully processed 30 science experiments on orbit. Patrick closely coordinated with different teams around the globe at the European Space Agency, Airbus Defense and Space, NASA, and science investigators in Europe and the United States. Between 2006 and 2007 he was responsible for the design and manufacturing of the electrical harness of the second Young Engineers' Satellite (YES2), which was launched in September 2007 from Baikonur Cosmodrome as part of the Foton-M3 mission.
In the IAF, Patrick currently serves as the Vice Chair of the Workforce Development and Young Professional Program Committee and is also a member of the Knowledge Management Technical Committee. He is also Director of Academic Outreach of the North Alabama chapter of the Project Management Institute.
Patrick Hambloch holds a Master's degree in Space Systems Engineering from TU Delft (Delft, the Netherlands) and a Diplom in Electrical Engineering from Hochschule Niederrhein (Krefeld, Germany). He is also certified as a Project Management Professional (PMP) by the Project Management Institute.
Events