Pawan GOENKA
Indian National Space Promotion Authorization Centre (IN-SPACe) • Chairman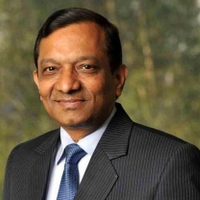 Dr. Pawan Goenka earned his B. Tech. in Mechanical Engineering from IIT, Kanpur and Ph.D. from Cornell University, U.S.A. He is also a Graduate of Advanced Management Program from Harvard Business School. He worked at General Motors R&D Centre in Detroit, U.S.A. from 1979 to 1993. Dr. Goenka joined Mahindra & Mahindra Ltd. in 1993 as General Manager (R&D) and led the development of the Scorpio SUV. Dr. Goenka is credited with building a strong R&D infrastructure, a robust product portfolio for Mahindra and is widely recognised as a statesman of the Indian Auto Industry. Dr. Goenka served on the boards of several Mahindra Group Companies, both domestic and international. He retired from Mahindra as Managing Director and CEO on 1st April 2021.
Dr. Pawan Goenka has received several awards such as the Burt L. Newkirk Award, Charles L. McCuen Achievement Award, the FISITA Medal of Honour, Automotive Man of the Year Award, CV Man of the Year Award, Lifetime Achievement Award & Param Shreshth Award. Dr. Goenka was also honoured with the Lifetime achievement Award for his unparalleled contribution to the automotive industry by The Automotive Component Manufacturers Association (ACMA) in March 2022.
Dr. Goenka received the Distinguished Alumni Award from IIT Kanpur in 2004 and was also conferred with the Doctor of Science (honoris causa) in 2015. He is a Fellow of SAE International and of The Indian National Academy of Engineers and a member of National Academy of Engineers, USA.
Dr. Goenka is past President of SIAM, of the Society of Automotive Engineers India, the ARAI Governing Council, and served as a Board Member of National Skills Development Corporation (NSDC) and a member of Confederation of Indian Industries (CII) National Council. He is currently serving as the Chairman of the Board of Governors of IIT Madras. Dr. Goenka is the Chairperson of Indian National Space Promotion and Authorization Centre (IN-SPACe), Department of Space, Government of India and of the Steering Committee for Advancing Local value-add and Exports (SCALE), an initiative under the Ministry of Commerce & Industry. Dr. Goenka also serves as an Independent Director on the Board of Sun Pharmaceutical Industries Ltd. and Bosch Limited.
Events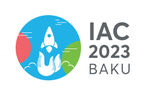 International Astronautical Congress 2023
2-6 October 2023
Baku, Azerbaijan
Participation: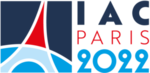 International Astronautical Congress 2022
18-22 September 2022
Paris, France
Participation: