Peter BROADHURST
INMARSAT • Senior Vice President, Safety and Security, Yachting and Cruise Sectors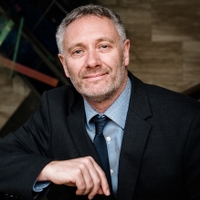 Peter started his career at Inmarsat in 2014 as Vice President of Service Delivery for the Maritime business unit, where he was responsible for leading the development of products and services from conception and implementation, through to launch and life cycle management. Peter was instrumental in the launch of Inmarsat's high-speed broadband service Fleet Xpress launched in March 2016.
With over 25 years' experience in the maritime industry, Peter began his career at sea as a Radio Officer, before running his own business and working for a maritime distributor. Peter then spent 15 years with Sea Tel Inc., / Cobham SATCOM as Vice President of Sales and Marketing where he was responsible for overseeing and managing global sales, support, marketing, training and product management.
Peter has a HND Electronics, Marine Radio General Certificate, Radar and Marine Navigation Aids accreditation from Wray Castle Merchant Navy School, and holds an Open University, BSc (Hons) First Class degree on Radio Frequency Systems.
Events