Pieter VAN BEEKHUIZEN
Bexperience • Senior Consultant
Pieter van Beekhuizen has worked his whole professional life since 1972 in the space domain, first with ESRO and as from 1975 with ESA, and has occupied during this period a large variety of different functions and responsibilities within ESA ( Finance, Facility Management, Director's staff office, ATV project, ESA Industrial Cost Auditing and Industrial Return).
In 2002 he became responsible for the ESA Industrial Costs Audits which has included many industrial costs audits, programme reviews and Management and Cost panels for ESA programme procurements .
In 2015 he was nominated Head of ESA Industrial Cost Auditing and Return Division for which position he moved to the ESA Head Office in Paris . During the last years he has also been actively involved in the European initiatives for commercialisation opportunities/projects .
He retired from ESA at the end of 2017.
After 45 years in the space domain acquiring an in-depth knowledge of the functioning of ESA, and having gained during the last 15 years a thorough understanding and experience of the European Space industrial landscape and of ESA industrial return related aspects, he has started his own consultancy company (Bexperience.nl) in 2018, providing consultancy services for various clients.
Events

International Astronautical Congress 2019
21-25 October 2019
Washington, United States of America
Participation: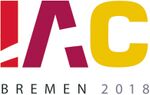 International Astronautical Congress 2018
1–5 October 2018
Bremen, Germany
Participation: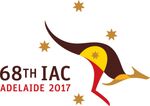 International Astronautical Congress 2017
25-29 September 2017
Adelaide, Australia
Participation: