Pieter VAN BEEKHUIZEN
Stichting Space Professionals Foundation (SSPF) • Vice Chair IAF CLIODN, Board Member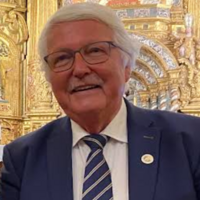 Pieter van Beekhuizen has worked his whole professional life in the space domain, first with ESRO and later with ESA, and has occupied during this period a large variety of different staff functions and management responsibilities within ESA
His last assignment was Head of ESA Industrial Cost Auditing and Return Division which has included industrial costs audits and the provision of the industrial geo return data to ESA Member States. In this capacity he was involved in multiple programme reviews and chaired various Management and Cost panels for large ESA programme procurements.
During the last years at ESA he was also involved in the European initiatives for space commercialisation opportunities/projects.
Following his retirement from ESA he started a consultancy company (Bexperience) providing consultancy and support services for various clients in different countries and continents.
He is Board member of SSPF, a foundation set-up to financially support young professionals and/or students in the Dutch space sector to apply for space studies programs.
He has recently been appointed as chairman of the board of NVR , the Netherlands Space Society with 1200 members, and he is also a member of the Executive board of the Colombian Space Agency.
Within IAF he has been nominated as Vice-Chair of the CLIODN committee (Committee for Liaison International Organisations and Developing Nations).
Furthermore he has served as moderator and as panel member in space related events at multiple occasions.
Events