Raul Kulichevsky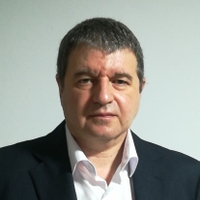 Current Position: Deputy Executive and Technical Director of the Argentine NATIONAL SPACE ACTIVITIES COMISSION (CONAE)
Degrees:
Aeronautical Engineer – National University of La Plata
Magister in Science and Technology of Materials – National University of San Martín.
Background:
NATIONAL ATOMIC ENERGY COMMISSION (CNEA):
Responsible of Instrumentation and Operations of the Group of Studies and Testing of Structural Components-Activity Unit ENDE Deputy Chief of Sub Project "Synthetic Aperture Radar Antenna" (ARAS) in the Agreement CNEA-CONAE for the development and fabrication of the structure and mechanisms of the SAR antenna of the SAOCOM Project. I.D ENGINEERING S.A.
Working Group Leader in services for:
Pirelli S.A.; Massuh S.A.; SIAT (Tenaris Group)
NATIONAL SPACE ACTIVITIES COMISSION (CONAE)
Until June 2015: Flight Segment Manager of the SAOCOM Project.
From June 2015: Project Manager of the SARE 2A Project (segmented architecture) and Responsible of the development of the Payload for the Technological version of the Tronador II Launch Vehicle
As of September 2017: Deputy Executive and Technical Director of CONAE
Events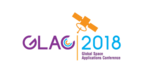 The Global Space Applications Conference 2018
21-23 May 2018
Montevideo, Uruguay
Participation: