René PISCHEL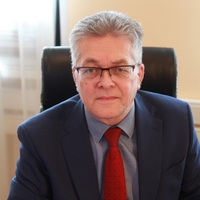 René Pischel studied mathematics in Kharkov, Ukraine in the former USSR, specializing in mathematical physics. At the Institute of Space Research in Berlin he received his PhD in the field of image processing.
Since 1992 René Pischel was affiliated with the German Space Agency (DLR) Institute of Space Sensor Technology and Planetary Exploration in Berlin, starting from 1994 as a Section Head. His professional career was closely tied to Mars exploration and to cooperation with Russia in this field related to the Russian Mars 96 mission and later to the Mars Express mission of the European Space Agency (ESA). In 2003 he was seconded by DLR to ESA/ESTEC in Noordwijk, Netherlands for the coordination of science operations of this ESA planetary mission.
René Pischel joined ESA in 2007 and became Programme Activities Coordinator in the ESA Moscow Office in August 2007. Since 2009 he has been representing ESA in Russia in his position as Head of the ESA Permanent Mission in the Russian Federation.
Events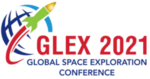 The Global Space Exploration Conference 2021
14-18 June 2021
St. Petersburg, Russia
Participation: