Robert Feierbach
Space Infrastructure Services (SIS) • Vice President, Business DevelopmentVice President, Business Development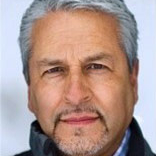 Robert Feierbach is vice president of commercial markets for Space Infrastructure Services. In this role, he is responsible for developing and maintaining relationships with commercial satellite operators worldwide, managing sales and marketing activities for the SIS services.
Robert initially joined the senior business development team at SSL/MDA to pursue strategic corporate accounts. He successfully contracted major MDA development and manufacturing work with OneWeb, a new operator aiming to launch a LEO constellation of 900 150kg satellites for global Internet access, starting in 2018.
Mr. Feierbach, a well-recognized space industry expert, joined SSL with an impressive track record in groundbreaking satellite technologies and services around the world. During the past 25 years, he held executive leadership positions at Echostar in the Netherlands, SES in Luxembourg, various Eutelsat / ViaSat partnerships in France, Italy and the USA, and Hughes Network Systems' International Division. Mr. Feierbach also lead the commercial launch of the world's first Ka-Band spot-beam high-throughput satellite (HTS) for Eutelsat, More recently, Robert served as Vice President of Business Development at SpaceX, the California-based private rocket launch company, pursuing satellite operator contracts worldwide, and as President at S3 USA Holdings, an affiliate of a European company developing a reusable suborbital launch vehicle.
Mr. Feierbach holds a Bachelor's degree in Computer Science from the University of Utah, and an MBA in International Management from Thunderbird. Robert speaks seven languages fluently.
Events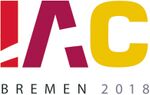 International Astronautical Congress 2018
1–5 October 2018
Bremen, Germany
Participation: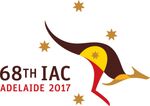 International Astronautical Congress 2017
25-29 September 2017
Adelaide, Australia
Participation: