Robert Lightfoot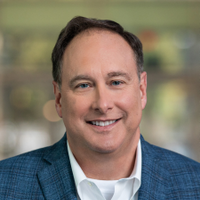 Robert Lightfoot is the executive vice president of Lockheed Martin Space and an officer of Lockheed Martin Corporation. In this capacity, he is responsible for leading the Space business, which is more than $11 billion enterprise employing nearly 22,000 people and provides advanced technology systems for national security, civil and commercial customers. The Space portfolio includes integrated systems for satellites, human spaceflight, strategic and missile defense, satellite command and control, sensor and data processing including predicative analytics and big data applications, space observatories and interplanetary robotic spacecraft, and a range of sensing, communications, and exploration payloads.
Previously, Mr. Lightfoot served as vice president of Operations for Lockheed Martin Space responsible for production operations, including assembly, test and launch operations (ATLO), supply chain, quality, program management and all facilities, logistics, and security services. He also served as vice president of Strategy and Business Development within Lockheed Martin Space. In this capacity, he was responsible for growing the Space business with a comprehensive strategy to develop new markets and while maintaining the current portfolio. Lightfoot also led strategic planning, advanced technology concepts and new business acquisition efforts for each of the five lines of business. Prior to joining Lockheed Martin in 2019, he served as the president of LSINC Corporation.
He spent 29 years at NASA, where he served as associate administrator, the agency's highest-ranking civil service position. He held other critical leadership roles to support space operations, exploration and science missions including director of the Marshall Space Flight Center in Huntsville, Alabama, and director of Propulsion Test at Stennis Space Center in Mississippi. He also focused on strategies for key missions including the Space Shuttle's return to flight following the Columbia tragedy, then initial transition and retirement efforts for shuttle infrastructure.
He was inducted into the State of Alabama Engineering Hall of Fame in 2010. He also received numerous awards during his NASA career, including the Presidential Rank Award for Distinguished Executives, the highest honor for federal government work, in 2006, 2010 and 2016.
Events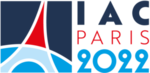 International Astronautical Congress 2022
18-22 September 2022
Paris, France
Participation: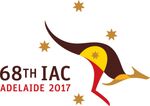 International Astronautical Congress 2017
25-29 September 2017
Adelaide, Australia
Participation: