Roberto PROVERA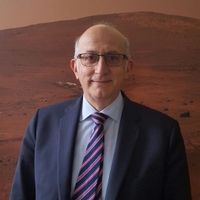 Roberto Provera serves, since October 2016 as Director of New Initiatives and Customer Solutions Development in the Domain Exploration and Science of Thales Alenia Space.
Earlier, he served as Director Human Spaceflights and Transportation Programs (2009 - 2016); as Director Human Space Transportation and Exploration Programs (2004 - 2009); as staff of the Senior Vice President of Infrastructures and Scientific Satellites with the responsibility for Business Development in 2004. In 2003 he was the Head of System Engineering Unit and Deputy Head of Avionics and Operations Director. From 1992 to 2002, Roberto Provera led the Operations & Logistics Department.
He has had significant roles in projects like Columbus Laboratory, Multi- Purpose Logistics Module, Delta II Second Stage Tanks, EXPERT, Intermediate Experimental Vehicle (IXV), Cygnus Pressurized Cargo Module, Orion European Service Module.
He is member of the board of ALTEC (Aerospace Logistics Technology Engineering Company), a public-private company owned by Thales Alenia Space and the Italian Space Agency and active in engineering and logistics services for the International Space Station as well as in the implementation of planetary exploration missions.
Roberto Provera graduated at Politecnico di Torino in 1985 in Nuclear Engineering.
Events

International Astronautical Congress 2021
25-29 October 2021
Dubai, United Arab Emirates
Participation: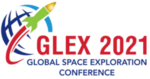 The Global Space Exploration Conference 2021
14-18 June 2021
St. Petersburg, Russia
Participation:

The Global Space Exploration Conference 2017
6-8 June 2017
Beijing, China
Participation: