Robyn GATENS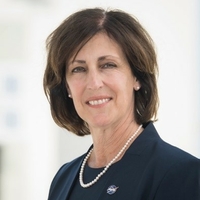 Robyn Gatens is the director of the International Space Station (ISS) in the Human Exploration and Operations mission directorate at NASA Headquarters. She is also an agency senior expert for environmental control and life support (ECLSS) and crew health and performance systems.
As ISS director, Gatens leads strategy, policy, integration, and stakeholder engagement for the space station program at the agency level, including use of the station for research and technology demonstrations including to support NASA's Artemis missions, and activities to secure an ongoing U.S. presence in low-Earth orbit (LEO) by enabling a successful, long-term private sector commercial LEO space economy. She also serves as NASA's liaison to the ISS National Laboratory.
In her 37 years at NASA, Gatens has led the development and management of life support and habitation systems for human spaceflight missions. She has also led agency strategic and budget planning to mature these habitation system technologies needed for future deep space exploration missions, using the ISS as a demonstration testbed. Gatens is the recipient of NASA's Outstanding Leadership and Exceptional Achievement Medals and holds a Bachelor of Chemical Engineering degree from the Georgia Institute of Technology.
Events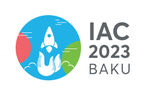 International Astronautical Congress 2023
2-6 October 2023
Baku, Azerbaijan
Participation: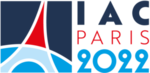 International Astronautical Congress 2022
18-22 September 2022
Paris, France
Participation: