Ryan L. KOBRICK
IAF • IAF Launchpad Mentorship Programme Coordinator
Paragon Space Development Corporation • Integrated Product Team Lead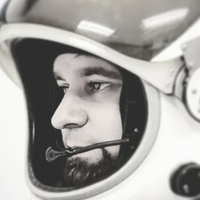 Ryan L. Kobrick, Ph.D. is the Integrated Product Team Lead (IPTL) for the Human Lander System (HLS) Environmental and Control Life Support System's (ECLSS) Atmospheric Monitoring Subsystem (AMS) at Paragon Space Development Corporation (PSDC). Dr. Kobrick additionally acts as a PSDC point of contact for Dust Mitigation Working Group efforts for HLS. As the PSDC IPTL HLS ECLSS AMS, Ryan contributes to enabling human spaceflight exploration to the Moon and on to Mars. Ryan is active in the global space community contributing to committees in the American Institute of Aeronautics and Astronautics (AIAA) and the International Astronautical Federation (IAF).
Professor Kobrick was an Assistant Professor of Spaceflight Operations in the College of Aviation at Embry-Riddle Aeronautical University (ERAU) in Daytona Beach and Principal Investigator of the ERAU Spacesuit Utilization of Innovative Technology Laboratory (S.U.I.T. Lab). Ryan was the volunteer Chairman and President of Yuri's Night, the World Space Party. Dr. Kobrick worked at Space Florida as a Project Manager for Research and Development, focused on research competitions and education programs. He worked at the Massachusetts Institute of Technology as a Postdoctoral Associate in the Man-Vehicle Laboratory and completed three research rotations at the X PRIZE Foundation. Ryan has participated as a crewmember of simulated Mars missions six times including a 100-operational-day simulation on Devon Island and continues to aid outreach programs to connect 'Analog Astronauts' to simulated spaceflight environments. Over ~18 years, his human spaceflight focused research has included reach and work envelopes using motion capture, analogue research, lunar dust abrasion, global engagement, and lunar/Martian surface operations.
Dr. Kobrick holds a Bachelor's in Mechanical Engineering (Queen's University), Master's of Space Studies (International Space University), Master's of Science in Aerospace Engineering (Pennsylvania State University), and Doctorate of Philosophy in Aerospace Engineering Sciences (Bioastronautics, University of Colorado at Boulder).
Events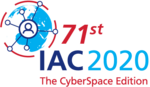 International Astronautical Congress 2020
12-14 October 2020
Cyberspace edition
Participation: