Sabrina ALAM
SES • Head of Space Sustainability and ESG Programme Manager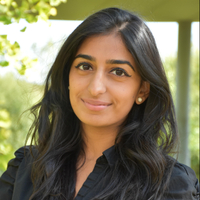 Sabrina is currently working at SES Satellites developing, implementing and driving the environmental, social and governance (ESG) strategy. As part of this, Sabrina leads a team responsible for SES's space sustainability strategy and programme manages the ESG department. After her bachelor's in Theoretical Physics, Sabrina entered the space industry by completing her masters at the International Space University in Strasbourg, France. She has worked at NASA Goddard Space Flight Centre and the European Space Agency ESA/EAC before specialising in sustainability within the sector.
In addition to her professional contributions at SES, Sabrina is personally committed to ESG. Sabrina is a sustainability lecturer at numerous institutions and served as a Technical Manager for Space4Climate, a group chaired by the UK Space Agency. She is a mentor for UNOOSA Space4Women and is the founding member of Women-In-Aerospace Luxembourg chapter.
She strongly believes in making the world a better place through the utilisation of space.
Events

The Global Space Conference on Climate Change 2023
23 May-25 May 2023
Oslo, Norway
Participation: