Sam BURBANK
Inverse Square Films • Filmmaker, Founder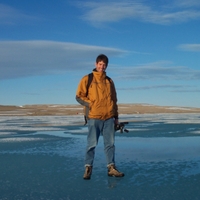 Sam Burbank is an award-winning filmmaker, writer, and host with over two dozen productions to his credit. His work, focusing on space science, environmental science, and exploration has allowed him to travel the world.
Sam has joined the NASA Haughton Mars Project for three field seasons on Devon Island near the magnetic north pole, and crewed in the Mars Desert Research Station in 2003, with each stint becoming a television program for National Geographic. His series The New Race for Space broke the story of the X-Prize.
Sam studied writing at SFSU. He is an advanced scuba diver, an instructor-level swing dancer, and he loves to cook. For their honeymoon, Sam and partner Linda rode a motorcycle to the arctic circle.
Sam contributes to the board of numerous space science groups, is including having served as president of the Association of Mars Explorers, and frequently appears as a speaker at science conferences and universities. He was featured on the cover of Digital Video Magazine for the story Extreme Shooting: Surviving the Toughest Locations, about his more extreme filmmaking assignments.
Sam is the founder of Inverse Square Films. He lives in San Francisco, California.
Events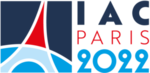 International Astronautical Congress 2022
18-22 September 2022
Paris, France
Participation: