Shahida Barick
Effective Space Solutions (ESS) • Head of Satellite Operations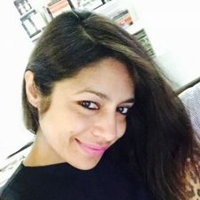 Shahida has a solid background in spacecraft operations, from military and commercial communications satellites through to the Galileo Programme. She was the youngest and only female Operations Director during the British military satellite launch campaigns where she and her team were awarded the Royal Aeronautical Society Gold Medal for teamwork following the completion of three launch campaigns in the space of 12 months. She has participated in 8 campaigns that saw her work from satellite control facilities in Europe, North America and Asia.
After spending 17 years working for Airbus, advising the UK Ministry of Defence, European Space Agency and ViaSat she has built a strong network within the UK space industry and is well placed to understand the strategic needs of space and how Effective Space technology will play a pivotal role in changing the economy of space both within the commercial and government sectors. In her capacity as Head of Satellite Operations Shahida will work internally with her team and externally with customers to build an operational framework under which tandem or in-orbit services can be provided safely and efficiently.
Shahida obtained her Bachelor of Engineering degree in Aeronautical Engineering from Queen Mary College, University of London and is a Chartered Engineer as well as being a Member of the Royal Aeronautical Society.
Events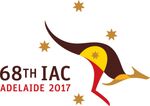 International Astronautical Congress 2017
25-29 September 2017
Adelaide, Australia
Participation: