Shawna Pandya
International Institute for Astronautical Sciences (IIAS) • Physician, Aquanaut, Scientist-Astronaut Candidate Program Graduate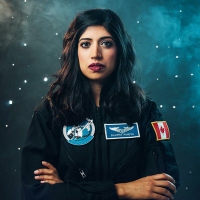 Dr. Shawna Pandya is a physician, aquanaut, scientist-astronaut candidate program graduate with the International Institute for Astronautical Sciences (IIAS), skydiver, pilot-in-training, VP Immersive Medicine with Luxsonic Technologies, Director of Medical Research at Orbital Assembly Corporation and Fellow of the Explorers Club. She is Director of IIAS' Space Medicine Group and Chief Instructor for IIAS' Operational Space Medicine course. She serves as medical advisor to several space, medical and technology companies, including Astreas, as well as the Jasper Dark Sky Festival Advisory Committee.
Dr. Pandya was on the first crew to test a commercial spacesuit in zero-gravity in 2015. She earned her aquanaut designation on the 2019 NEPTUNE (Nautical Experiments in Physiology, Technology and Underwater Exploration) mission. She has also completed centrifuge studies, emergency spacecraft egress and sea survival training, and wilderness medicine training. She previously interned at ESA's European Astronaut Center and NASA's Johnson Space Center. Her publications include book chapters on space technologies that have benefitted terrestrial medicine, psychological resilience in long-duration spaceflight, and reproduction and sexuality in long-duration spaceflight.
In 2021, she was granted an Honorary Fellowship in Extreme and Wilderness Medicine and named to the Canadian Women's Executive Network's Top 100 Most Powerful Women. Her work is permanently exhibited at the Ontario Science Center. In 2022, Dr. Pandya was named to the Explorers' Club's "50 Explorers Changing the World."
Events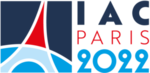 International Astronautical Congress 2022
18-22 September 2022
Paris, France
Participation: