Simonetta CHELI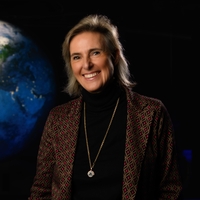 Simonetta Cheli took up duty as Director of Earth Observation Programmes and Head of the ESA ESRIN establishment on 1 January 2022.
Born in Siena, Italy, she studied law and economics at Yale University in the United States, before gaining a degree in political sciences with a thesis on international satellite telecommunication law at the University 'Cesare Alfieri' in Florence, Italy. She also holds a diploma of advanced studies (DEA) from the Centre d'Etudes Diplomatiques et Stratégiques (CEDS) in Paris.
She has worked at ESA for over three decades, both at Headquarters in Paris and at ESA ESRIN in Frascati, Rome, including 15 years of working within the Directorate of Earth Observation Programmes.
She joined ESA in 1988, working in International Relations, Programme and Strategy and then in 1999, as Head of Public and Institutional Relations covering Italy, Spain and Portugal. In 2008, she returned to ESA HQ as Head of the Coordination Office for Earth Observation.
Before her selection as Director of Earth Observation, Simonetta Cheli was Head of the Strategy, Programme and Coordination Office for Earth Observation, coordinating relations with international partners in the field of environment and climate, and with ESA Member States and the European Union, managing the Programme Board of Earth Observation, and relations with European Partners such as Eumetsat and ECMWF.
She also teaches Master courses on space, is a member of numerous international committees and has received various awards.
Events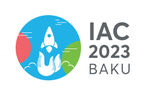 International Astronautical Congress 2023
2-6 October 2023
Baku, Azerbaijan
Participation:

The Global Space Conference on Climate Change 2023
23 May-25 May 2023
Oslo, Norway
Participation: