Steven LETT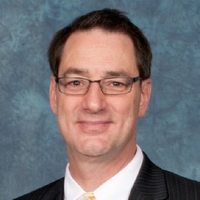 Mr. Lett is the head of international Cospas-Sarsat Programme Secretariat. He leads the team responsible for supporting participating nations in the evolution of Cospas-Sarsat with the next-generation search-and-rescue satellite system.
Before joining Cospas-Sarsat, Mr. Lett was deputy to the United States ambassador coordinating communications and information policy at the U.S. Department of State. He was responsible for strategic international policy-making and diplomatic outreach, working with countless countries and dozens of intergovernmental organizations. Mr. Lett has been a representative and delegation head at meetings of the UN and its agencies, such as the International Civil Aviation Organization, the International Maritime Organization and the International Telecommunication Union, and at other intergovernmental organizations such as the Organization for Economic Cooperation and Development's (OECD), where topics included the use of technology to advance aviation and maritime safety and security, greater efficiency in the international management of radio spectrum and satellite orbits, internet privacy and security, and improved access to information and communications technologies for the world's poor. He has testified about satellite matters before the U.S. Senate.
Mr. Lett completed bachelor's degree programs at Duke University (Durham, NC, USA) in Electrical Engineering, and in Public Policy, and holds a Master of Science degree with distinction from the Eisenhower School for National Security and Resource Strategy (Washington, DC, USA).
Events

International Astronautical Congress 2021
25-29 October 2021
Dubai, United Arab Emirates
Participation: