Steven RUTGERS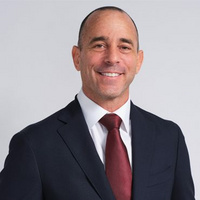 Steven Rutgers was named Arianespace's Chief Commercial Officer in January 2023, reporting to Chief Executive Officer Stéphane Israël and joining the company's Executive Committee.
Rutgers began his career in the space industry over two decades ago, working his way progressively through the ranks – initially as the international market and account manager with Inmarsat distributor Xantic in the Netherlands.
He subsequently worked in Hong Kong, Dubai and Singapore with Stratos and Inmarsat, negotiating complex bids and supporting commercial development. His career has spanned the globe, from Europe to the Middle East, Asia and the Americas, where he has conducted business with multiple sectors – including satellite operators and the government, telecommunications, oil and gas, mining, logistics and fisheries industries.
Prior to joining Arianespace, Rutgers was the Vice President of Sales with the IoT (Internet of Things) company Hiber, where he successfully executed deals with large customers served by the satellite industry.
Rutgers holds a Bachelor's degree from the International School of Economics and Management, Rotterdam.
Events