Stuart Minchin
Geoscience Australia • Chief of Environmental Geoscience Division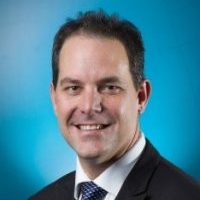 Dr. Stuart Minchin is currently the Chief of the Environmental Geoscience Division of Geoscience Australia. The Environmental Geoscience Division (~200 staff) includes the National Earth and Marine Observations, National Geospatial Information, and Groundwater Branches. The Environmental Geoscience Division of Geoscience Australia is the centre of expertise in the Australian Government for environmental earth science issues and the custodian of national environmental geoscience data, information and knowledge.
Stuart has previously been responsible for the Environmental Observation and Landscape Science (EOLS) research program in CSIRO and prior to that was a Principal Scientist with the Victorian Department of Sustainability and Environment.
He has an extensive background in the management and modelling of environmental data and the online delivery of data, modelling and reporting tools for improved natural resource management. Stuart represents Australia in key international forums and is Australia's Principal Delegate to both the UN Global Geospatial Information Management Group of Experts (UNGGIM) and the Intergovernmental Group on Earth Observations (GEO). He also currently serves on the Editorial Board of the international Journal "Ecological Indicators".
Educational Information
B.Sc. (Aquatic Science) – Deakin University, Warrnambool
B.Sc. (Honours) – Monash University, Melbourne
Ph.D. – Aquatic Chemistry – Monash University, Melbourne
Events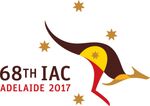 International Astronautical Congress 2017
25-29 September 2017
Adelaide, Australia
Participation: