Susie Perez QUINN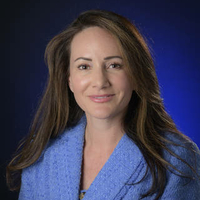 Susie Perez Quinn is the chief of staff at NASA, where she works with NASA Administrator Bill Nelson and senior staff to shape the strategic direction of the agency, while overseeing and articulating various policies and programs.
Previously, Quinn served as the director of government relations at the National Governors Association (NGA), where she led, directed and executed the federal policy agenda for the nation's 55 state and territory governors. These policy efforts ranged from health care and workforce to education and the National Guard. She worked with Congress and the Administration to ensure states and territories received COVID-19 response relief and recovery funds in the American Rescue Plan and CARES Act.
Prior to joining NGA in 2019, she worked in the United States Senate for 17 years, most recently as chief of staff to Sen. Nelson. In that role she managed all policy, communications, and political affairs. She had a key role in crafting legislation dedicating funding for critical research for the domestic citrus industry and helped lead the Congressional response to the 2010 BP oil spill, resulting in direct funding to the states and localities harmed by the spill. During her time in the Senate, she helped to secure authorizations and funding for numerous civilian projects including the massive, multi-year restoration of the Everglades.
She also served as a political appointee at the Department of the Interior in 2010 during the reform of the agency's oil and gas permitting processes where she was part of a team charged with developing a new regulatory framework for offshore wind energy.
Quinn is a graduate of the University of South Florida with a Bachelor of Arts in Political Science and Criminology and a Master of Arts in Political Management from George Washington University.
Events

The Global Space Conference on Climate Change 2023
23 May-25 May 2023
Oslo, Norway
Participation: