Takayuki KAWAI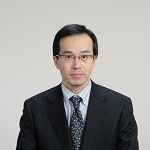 Takayuki Kawai is Counsellor of the New Enterprise Promotion Department of JAXA (Japan Aerospace Exploration Agency), which has missions to promote the transfer of space technology and system application to non-space fields, and to strengthen the Japanese industry by finding and providing new opportunities..  Prior to the current position, he was the Head of Mission Planning Office, the Head of International Cooperation Office, and the Manger of Program Management Department at the Satellite Application Mission Directorate, JAXA.
Before he joined JAXA, he has an experience in working at a commercial trading firm for aerospace business and also at an aerospace manufacturer.
He graduated from Keio University and he majored in law.
Share on FacebookTweet about this on TwitterShare on LinkedIn
Events