Tanja Masson-Zwaan
IAF Bureau • VP: Science and Academic Relations
Leiden University • Assistant Professor and Deputy Director of the International Institute of Air and Space Law (IIASL)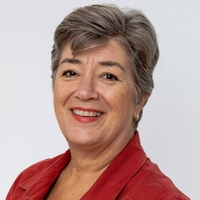 Tanja Masson-Zwaan is Assistant Professor and Deputy Director of the International Institute of Air and Space Law at Leiden University, The Netherlands, and President Emerita of the International Institute of Space Law (IISL). She is Full Faculty at International Space University.
She advises various bodies on space law issues, teaches and supervises students at Bachelors, Masters and PhD level, lectures at universities worldwide, carries out research and publishes on a broad range of space law topics. She attends the annual sessions of the Legal Subcommittee of the UN Committee on the Peaceful Uses of Outer Space as an observer.
Tanja was co-founder and member of the Hague Space Resources Governance Working Group, and is appointed as arbitrator for space related disputes at the Permanent Court of Arbitration and as member of the Space Learning Group of ICAO.
She is an elected member of various professional associations such as the International Academy of Astronautics (IAA), the Académie de l'Air et de l'Espace (AAE), and the International Law Association (ILA). She is a Board Member of Open Lunar Foundation and the Interplanetary Initiative of Arizona State University, and was a Member of the Founding Boards of the European Centre for Space Law (ECSL) and of Women in Aerospace-Europe. She served as advisor to Secure World Foundation (SWF) and is an Honorary Board Member of Space Generation Advisory Council (SGAC). She is a member of the Board of Editors of Kluwer's journal Air and Space Law and co-authored the 4th edition of the book 'Introduction to Space Law' (2019).
Tanja is a recipient of the Distinguished Service Award of the IISL (2001), the Social Sciences Award of the IAA (2008), and the IAF Distinguished Service Award (2015). She is a Member of Honour of the Netherlands Space Society, and in 2020 she received a Royal decoration as Officer in the Order of Orange Nassau for her work in the field of space law.
Full profile: https://www.universiteitleiden.nl/en/staffmembers/tanja-masson-zwaan
Linkedin: https://www.linkedin.com/in/tanjamasson/
Twitter: https://twitter.com/tanjamasson
ORCID: https://orcid.org/0000-0001-9504-3414
Events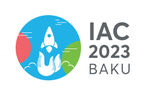 International Astronautical Congress 2023
2-6 October 2023
Baku, Azerbaijan
Participation:

The Global Space Conference on Climate Change 2023
23 May-25 May 2023
Oslo, Norway
Participation: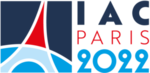 International Astronautical Congress 2022
18-22 September 2022
Paris, France
Participation:

International Astronautical Congress 2021
25-29 October 2021
Dubai, United Arab Emirates
Participation: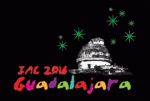 International Astronautical Congress 2016
26-30 September 2016
Guadalajara, Mexico
Participation: