Tejas Bharadwaj
Carnegie Endowment for International Peace India • Research Assistant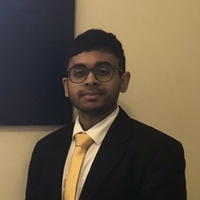 Tejas Bharadwaj is working with the Technology and Society Program of Carnegie Endowment for International Peace India. He is part of the team that drives the Global Technology Summit, an annual international tech policy conference that is co organized with the Ministry of External Affairs, India. Tejas is a space lawyer and focuses primarily on issues related to Space Law and Policy. He is an alumnus of the School of Law, University of Petroleum and Energy Studies, Dehradun, India.
A Prospective Member of the International Institute of Space Law (IISL), Tejas was part of the IISL Working Group on "Light Pollution of the Night sky from the Space Law Perspective" that released its report in July 2023. He also contributed to the Dark and Quiet skies for Science and Society Working Group Report 2" initiated by UNOOSA, IAU, ESO and Noirlab in 2021. In 2020, he was awarded "The Prof. Dr I.H.Ph. Diederiks-Verschoor Award" by IISL for his paper "Protecting the Dark skies of the Earth from Satellite Constellations under International Space Law".
Apart from his works on issues of Satellite Constellations, Tejas has worked on other issues of space governance. He was the Co-Lead for Sustainability Team of SGAC Space Law and Policy Project Group from 2021 to 2023, that released the Report on the Implementation of UNCOPUOS LTS Guidelines, this June.
Events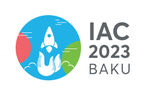 International Astronautical Congress 2023
2-6 October 2023
Baku, Azerbaijan
Participation: