Thorsten RUDOLPH
Application Centre for Satellite Navigation • CEO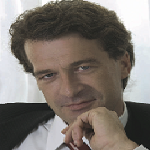 Thorsten Rudolph is CEO of the Anwendungszentrum GmbH Oberpfaffenhofen (Application Centre for Satellite Navigation).
Under the leadership of Mr. Rudolph, the AZO has gained a reputation throughout Europe as an expert and leader in innovation management, technology transfer, business development, and international project management.
He has a lifetime of experience in the Satellite industry at both organizational and technical levels. Mr Rudolph is in control of a satellite navigation network with 24 participating high-tech regions throughout and beyond Europe. He has awarded dozens of SMEs for their work and encouraged application development for Galileo and GMES while enlisting the support of high-profile corporate sponsors. He has overseen the creation and incubation of more than 65 start-up companies in the ESA BIC Bavaria.
Events