Tom Enders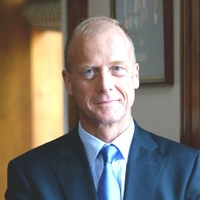 Dr. Thomas ("Tom") Enders was appointed Chief Executive Officer (CEO) of Airbus SE, on 1 June 2012, after having been CEO of the Airbus Commercial Aircraft Division since 2007. Before that he served as Co-CEO of EADS between 2005 and 2007. He was Head of the Group's Defence Division from 2000 to 2005. He has been a member of the Executive Committee of Airbus SE since its creation in 2000.
Prior to joining the aerospace industry in 1991, Enders worked, inter alia, as a Member of the "Planungsstab" of the German Minister of Defence and in various Foreign Policy think tanks. He studied Economics, Political Science and History at the University of Bonn and at the University of California in Los Angeles.
Enders was President of the BDLI (German Aerospace Industry Association) from 2005 to 2012. From 2005 to 2009 he was Chairman of the Atlantik-Brücke e.V. In 2014, Enders joined the Advisory Council of the Munich Security Conference as well as the Senate of the Max-Planck-Gesellschaft. He is patron of the German Mayday Foundation which supports airmen, women and their families in times of need.
Tom Enders is a member of the BDI Board (German Industry Association) since 2009 and the Joint Advisory Council of Allianz SE since 2013. From 2011 to 2015, Tom Enders was a member of the Business Advisory Group of then U.K. Prime Minister David Cameron.
Events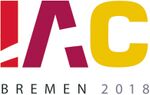 International Astronautical Congress 2018
1–5 October 2018
Bremen, Germany
Participation: