Uli FRICKE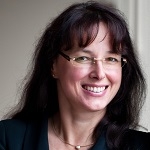 Uli Fricke is one of Triangle's founders. She focuses on internet and media-related software companies.
In addition to her work at Triangle, Uli served as Chairwoman of the European Private Equity and Venture Capital Association (EVCA) in 2010-2011. She was also named the most powerful person in private equity for 2010 by REAL DEALS and has been recognised by Dow Jones as one of the 100 most influential women in Europe's finance industry.
She currently serves on the boards of iPharro, SemEO and semafora. She is also the CEO of FunderNation, Germany's only crowdinvesting platform that is run by a team of investment professionals.
Uli was one of the pioneers in the early internet days, programming BTX (the German internet predecessor) at the start-up "Institut für Bildschirmtext und Telematik" (today part of Amadeus) back in '88. She graduated at the age of 21 from the University of Applied Sciences, Worms with an MBA. After graduation she soon was appointed CEO of the start-up company DFSR (a student exchange travel operator), which Uli joined while still in college. After preparing the company for sale, Uli joined CareMed (a medical insurance underwriter) as CEO, which she later sold successfully.
Uli is an unflinching optimist and an entrepreneur to the core – so it's best not tell her something "does not work"! In her leisure time Uli enjoys ballroom dancing, hiking and snowboarding.
Events