Vance Y. Hum
I.M. System Group, Inc. (IMSG) • Chief Executive Officer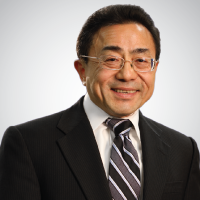 Vance Y. Hum is the CEO of I.M. Systems Group, Inc. (IMSG). IMSG brings together the best science, engineering, and management skills to successfully implement environmental and climate change programs. Headquartered in Rockville, Maryland, IMSG is present in over 35 locations worldwide and has over 500 subject matter experts in various disciplines such as remote sensing, geographic information system (GIS), information technology, and geophysical, marine, and atmospheric sciences.
Mr. Hum is an experienced senior executive with a proven track record in public and multinational private companies. He has a broad history of assisting companies to develop and complete products and services that will drive them to dominant positions in defensible market segments. Mr. Hum's experience includes over ten years as a consultant to the investment banking community, highlighted by his role as Senior Technical Advisor to Oppenheimer & Co., Mergers and Acquisitions Department.
He has served in the public and private sector as the CEO, COO, or CFO of five other institutes and has been on the Board of Directors of several companies. On two separate occasions in 2008, Mr. Hum acted as an official NOAA observer at the CEOS (Committee for Earth Observing Satellites) meetings in Hainan and Beijing, China. He also served as an official delegate for the U.S. to the Vietnam-U.S. Working Group on Climate Change Adaptation and Mitigation in Hanoi in 2010.
Mr. Hum was awarded a Certificate of Appreciation by the U.S. Department of Commerce for his support and contributions to the Asian-American Business Community in 2009. He was also awarded the position of the Dean of Honor of the Environmental Science and Technology Faculty at Nguyen Trai University in Hanoi, Vietnam in 2009.
Mr. Hum is a host committee member of the Asia-Pacific Economic Cooperation (APEC) 2011 forum, where he is on the Energy Policy and Food Security Support Groups.
Mr. Hum also plans to speak at the SGAC/IAF event prior to GLAC in Uruguay.
Events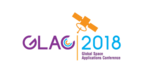 The Global Space Applications Conference 2018
21-23 May 2018
Montevideo, Uruguay
Participation: