Yusuke MURAKI
Yusuke Muraki is an engineer of Japan Aerospace Exploration Agency (JAXA). After working in the International Space Station (ISS) program In JAXA for seven years, he is now seconded to Asian Development Bank (ADB), which is a regional development bank to support developing countries in Asia and the Pacific to achieve poverty reduction and economic growth. He has been playing a leading role in introducing satellite applications to the new field, which is sustainable development of developing countries, as the first and only staff in charge of space technology.
Yusuke earned his Master of Engineering in mechanical engineering from Hokkaido University, Japan in 2005. He contributed to the successful space shuttle missions to attach Japanese Kibo module to ISS and initial operation as a flight controller and engaged in development of Kibo's spare equipment. In ADB, he has conceptualized and implemented many projects applying satellite technology in developing countries in collaboration with space agencies and user organizations from non-space sectors.
He has shared his knowledge and experience with international young people community by being an active member of the Space Generation Advisory Council (SGAC) since 2003, where he has now been serving as Regional Coordinator of Asia Pacific Region.
He has contributed IAF by attending and presenting papers in IACs in Houston, Bremen, Vancouver, Fukuoka, Daejeon, Prague, and Beijing. He attended IAC in Houston as the selected student of JAXA (NASDA at that time) student program and came back to IAC Fukuoka as JAXA staff in charge of IAC student program. In IAC Vancouver, he participated in the plenary "The Space Generation: Visions for the Next 50 Years and How They Are Making It Happen" as the panelist and introduced his future vision as one of the representatives of young students.
Events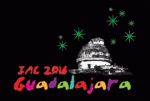 International Astronautical Congress 2016
26-30 September 2016
Guadalajara, Mexico
Participation: